Description
Apple Carplay/Android Auto for 7″ Sensus/Sensus Connect P3 cars. Including touch functionality!
Integrates with the Cars canbus system
Uses the mic of the car
Can be combined with our cameras (V40 does not support the licenseplatelight cam.)
Added matte-touchscreen
Extra languages
Easy switchable to the original interface of the car.
Climate controls are shown when using CarPlay/Android Auto. The information will hide so CarPlay/Android Auto will benefit from the full screen. When you any of the climate control settings it will pop up for a couple of seconds.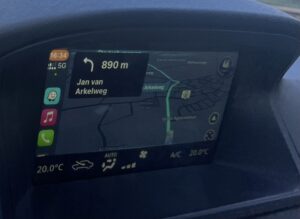 In the box:
Carplay/Android auto unit
Touch screen
Cables for plug and play installation
Sensus only: PCB for the inside of the screen
Not sure what version you will need?
Sensus has no globe button.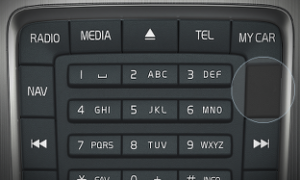 Sensus connect does have a globe button.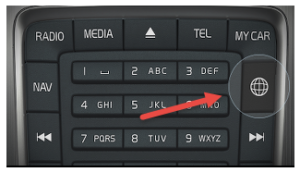 Installation
With Sensus Connect (2015-2018) it's plug and play. Just connect some cables and add the touchscreen.
With Sensus (2012-2014) you need to disassemble the display a bit and then connect some cables. This is doable!
VOLVO INSTRUCTION MANUAL WITH TOUCH SCREEN FUNCTION V3.3 Final
I don't have sound and the touchscreen does not work after the update.
You did not install the update correct. Please check out our update video. Especially take a look at the last step after it reboots.

Download updates
Updates:
Install the following update by USB. Use the USB port on the device itself. It is located on a separate cable.
Unzip the file on a USB (Fat32 or ExFat) and plug it into the device. It will ask to install an update automatically.
First update this one:
For automatic vehicles: Volvo_v2.2.8_Auto
For Manual Vehicles: volvo_v2.2.9_Manual
After the above one update this one. Watch the video first before updating:
White box:
2012-2014 Sensus 14VOLVO_swede_auto_5G
2015-2019 Sensus Connect 15VOLVO_Swede_Auto_5G
From 2023 we're delivering newer versions with DSP. Those units are being shipped in a blue box.
For those units you will need the following updates:
2012-2014 Sensus 14VOLVO_SwedeSolutions_Auto_DSP_v1.01
2015-2019 Sensus 15VOLVO_SwedeSolutions_Auto_DSP_v1.01